2.21 Dolphins and Whales.
Dolphins and whales are mammals of the sea, and this by itself is an intriguing puzzle: What are mammals doing in the sea? Normally the sea creatures are behind in evolution to reptiles, and any type of mammals. Mammals appear quite later in the hierarchy of evolution of creatures on the land. But whales and dolphins is a strange exception. Suddenly mammals reign in the seas. Dolphins and whales appear on earth about 54 million years ago (see

http://en.wikipedia.org/wiki/Whales#Evolution). That is a bit after the extinction of the dinosaurs (KT-extinction) and also the catastrophe of the O2-biospere of the planet Mars. As whales are sentient creatures, some how they are externally before the reptilian evolution, as the evolution of fishes and sea creatures is prior to reptiles. And they are mammals. This by itself is a clue to their mystery of creation. It is as if natural evolution went behind in evolution to be sure that mammals reign in the oceans too, in life kingdoms lower to reptiles bodily evolution. Whales due to their size are essentially absolute mammal rulers of the ocean as no other sea creature can threaten them. They swim freely and sing their songs. What is amazing is that they can very well talk, and alien civilizations have decoded their trinary language, and wrote in books what the whales and dolphins told them. They are very-very beautiful poets, philosophers and story tellers!
Alex Collier writes:
"In our galaxy
Dolphins and Whales
are honored as

sentient animals

. They are brilliant philosophers and poets. And we think they are just big, dumb fish, but apparently they are absolutely amazing, amazing mammals. They have the admiration of many of the old races for their beautiful songs and storytelling. They have legendary stories of the

whale dream

, which is the cetacean race memory. So they tell stories about their lineage, which they call "whale dream". If the humans of earth make extinct these species, they will have no standing in the galaxy. (like in Star Trek).
Some of these writers are clued in. I don't know where they are getting this stuff, but they are totally dialed. And the same for dolphins. We don't know their language; it's an extremely sophisticated language, more sophisticated than the English language. It's a trinary language, which is why we don't understand it, because we are so one-dimensional in our language.
Whales and dolphins originated in Cygnus Alpha. Smaller star systems which orbit around the central suns of Daneb, Sidar, Denaia and Alderia are where they come from. The largest population of whale and dolphin life is right here. Within this collection of smaller stars are thousands of star systems. They wanted to migrate, they wanted to explore other worlds, they wanted to add to the whale dream.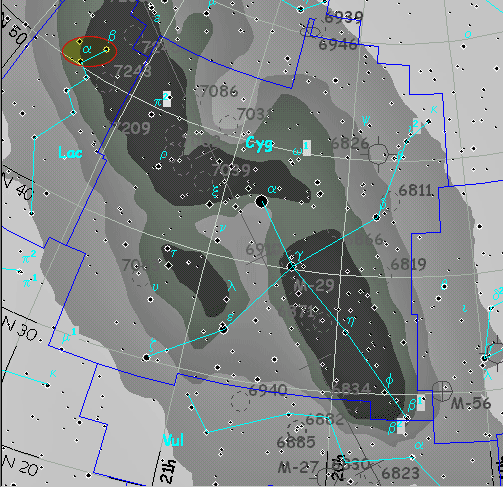 Cygnus Alpha, α; denominated Deneb that means in Arab the tail of oca.
Of magnitude 1.33 it is a white supergiant that is to 3,200 years light of us and 60,000 times greater than our Sun It is a spectacular supergiant.
They were brought here millions of years ago and they are recording. My understanding is that when they birth the young they teach them the song and the song is the story of their lineage and the history that they have learned of the home world that they are on. That's the song that they sing. They are singing the song of the lineage. It's one right after the other; they teach them everything they know. It's absolutely amazing….
THE 10 RIGHTS OF THE DOLPHINS (AND WHALES) AS SENTIENT NON-HUMAN PERSONS